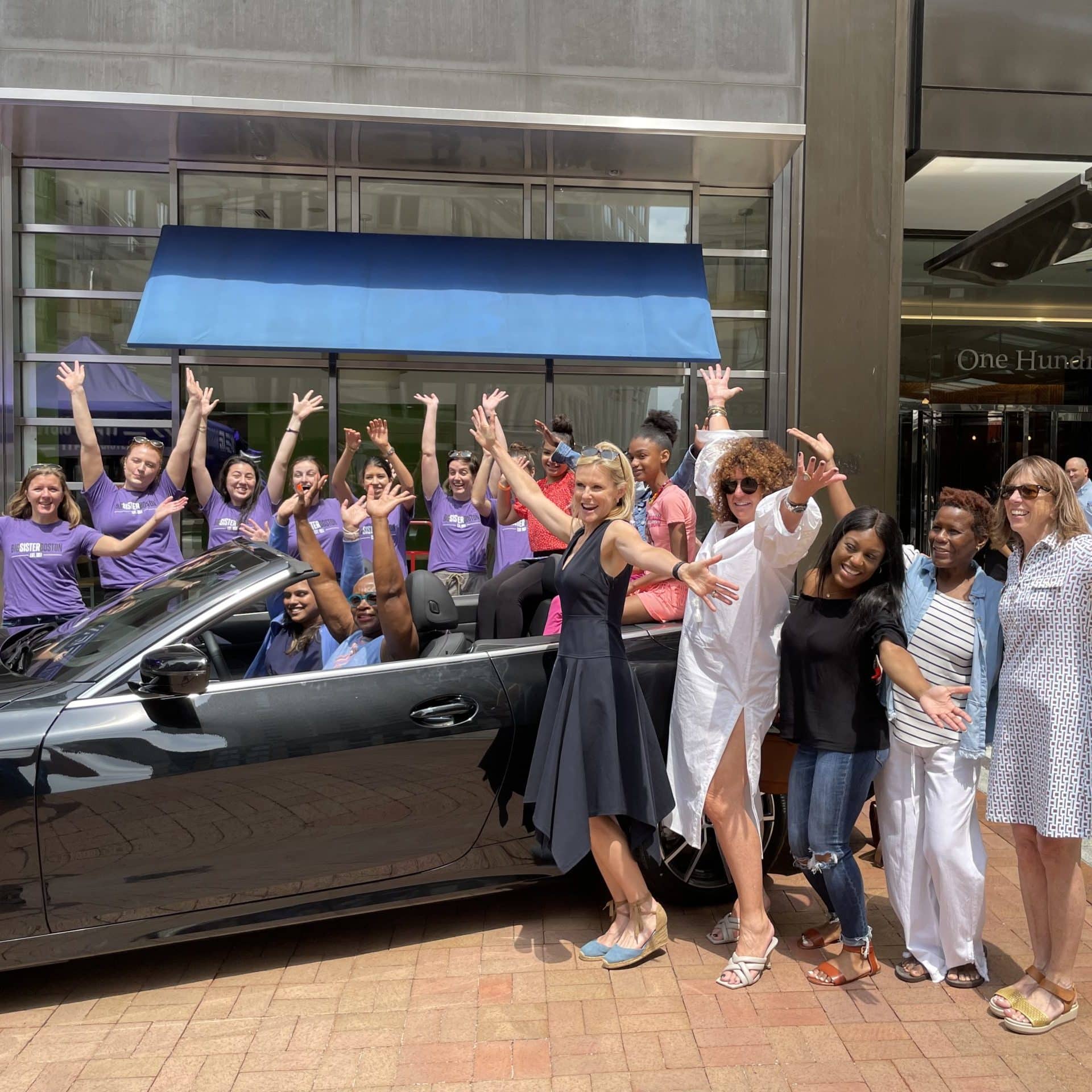 The staff, Big and Little Sisters, and friends of Big Sister in the photo above may not be driving off in that brand new 2021 BMW 430i convertible, but our grand prize winner could be! Five-time ticket purchaser, Joseph Maggiore, wasn't expecting to get a call from WBZ-TV/CBS Boston news anchor Lisa Hughes this afternoon, but he did–and not only is he celebrating his BIG win, he's celebrating his 90th birthday today! Now, the big question is: will he take the car or the cash?
And the winners are: 
Grand Prize 
2021 BMW 430i Convertible or $40,000 in cash
Joseph Maggiore
Ticket #261
Runner up prize #1: $1,000
Caitlyn Dicillo
Ticket #1434
Runner up prize #2: $500
Matthew Murphy
Ticket #80
Runner up prize #3: One free month of parking at 100 Summer Street
Genevieve King
Ticket #849
Thank you to everyone who purchased ticket(s) in this year's 33rd annual Car Raffle! Because of you, we sold out of all 1,951 tickets for the first time in Car Raffle history. This is especially meaningful to Big Sister Boston as we celebrate our 70th anniversary this year because the 1,951 cap on tickets is a nod to our founding year. The proceeds raised from the raffle will directly benefit our mentoring and enrichment programs for girls, making them the real winners today.
We also wish to extend our thanks to: 
Lisa Hughes and WBZ-TV/CBS Boston
The Boston Globe
100 Summer Street
Beasley Media Group, iheartradio, and Mix104.1
Cityscapes/TransPLANTEDed Roaming Greenhouse
And of course… Herb Chambers BMW of Boston!