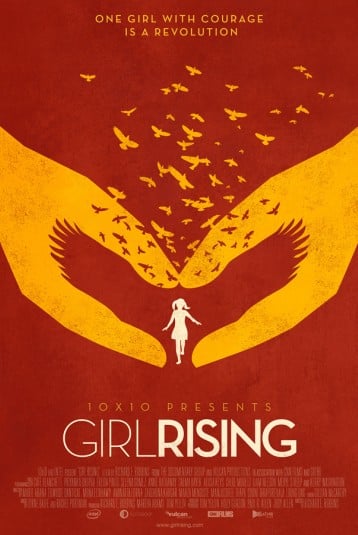 Big Sister Association is proud to partner with 10×10 to bring a screening of their feature film Girl Rising, Fenway Stadium 13 on Saturday April 27 at 5:00 p.m.
The groundbreaking film directed by the Academy Award-nominated, Richard Robbins, tells the stories of nine extraordinary girls from nine countries, written by nine celebrated writers and narrated by nine renowned actresses including: Meryl Streep, Anne Hathaway, Selena Gomez, Alicia Keys and more.
Girl Rising showcases the strength of the human spirit and the power of education to change the world.  
To successfully bring the film to Fenway Stadium 13 on April 27, we must secure at least 100 ticket reservations by April 15. Reserve your spot for the Fenway screening of Girl Rising on Saturday, April 27.
Watch the trailer at https://10x10act.org/girl-rising/