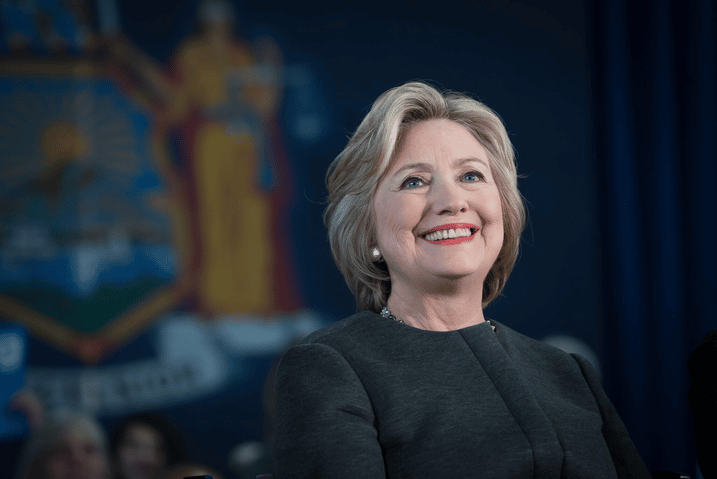 We are pleased to announce that we will be presenting former U.S. Secretary of State Hillary Rodham Clinton with our "Believe in Girls" award at Big in Boston on December 5. The award, which Hillary will accept at the event, recognizes her valuable achievements and ongoing commitment to improving the lives of women and girls internationally.  
"Hillary's tireless pursuit to create opportunity and advance the roles of women and girls of all ages and backgrounds is unrivaled today," said Deb Re, President and CEO, Big Sister Association of Greater Boston. "She embodies the resiliency and self-assurance that we aim to develop in both the Little and Big Sisters within our program. Not only is she an exemplary role model for the 3.7 billion women across the world, she is also a dedicated mother, grandmother, daughter and sister and we are privileged to have her attend our annual gala."
Throughout her career, first as an attorney, then First Lady, Senator, Secretary of State, and 2016 U.S. presidential candidate, Hillary has continually advocated for the health and safety of women and girls. From persistently spotlighting wage gaps to securing family leave policies, and protecting women's health via legislation, Hillary has led a decades-long focus on creating a better, more equitable world. In 2011, Big Sister also recognized Chelsea Clinton's shared commitment to furthering opportunity for women and girls with an award at the annual "Big in Boston" gala.
 "As the first woman to be nominated by a major party for President of the United States, Hillary Clinton has indelibly paved the path for women's achievement," said  Bryan Rafanelli, event co-chair. "I am personally honored to call her a friend, and all of us at Big in Boston are beyond thrilled to be able to celebrate her achievements and commitments with the 'Believe In Girls' award."