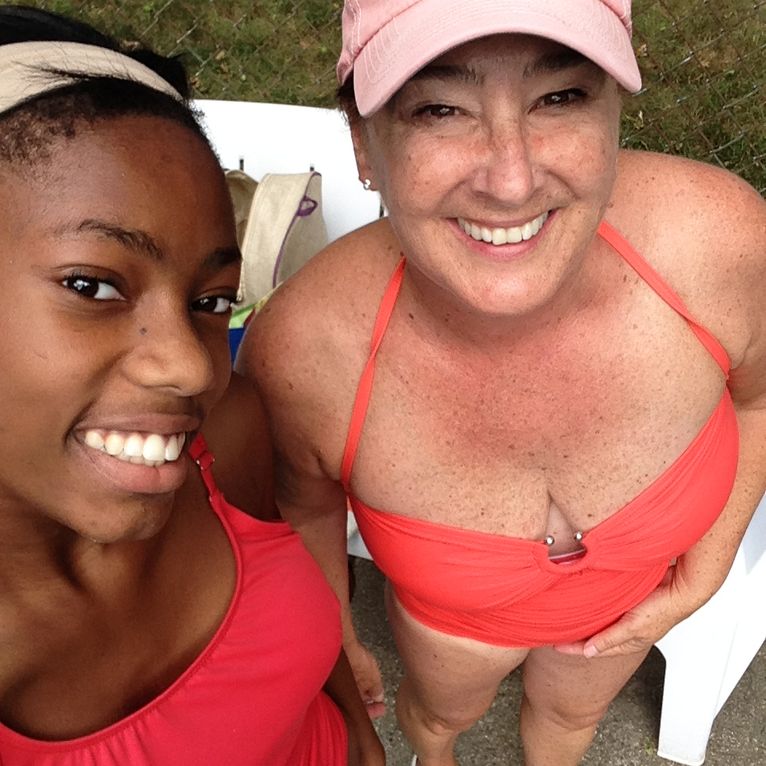 Many of us remember the "cowardly" lion from the childhood classic, The Wizard of Oz. While he journeyed through Oz with Dorothy and friends to seek courage, it turned out it was in him all along. The courage to open up, be vulnerable, and share your true feelings with others is challenging enough for adults. And for many children – especially young girls – the outside pressure of 'fitting in' makes finding that courage even more challenging. This is something Little Sister Arianna knows firsthand.
"When I was little, I wished I could be more courageous," said Arianna. "I was really shy back then."
Pam noticed Arianna's timid exterior from the very first day they were matched in June 2011, but like Arianna, knew that there was an underlying boldness waiting to be discovered.
 "Our first activity together was a July 4th parade in my town," said Big Sister Pam Carrier. "She was very shy that day."
To help Arianna ease into their relationship, Pam planned activities that would be comfortable for her. "One of our favorite activities has always been cooking at my house," said Pam. "Arianna loves to watch cooking and baking shows like 'Cupcake Wars,' and she's a good cook herself." 
Small moments like this created a safe space for Arianna to open up to Pam about her fears, and her goal to become more confident. Reflecting on her own experience, Pam realized that speaking up more was something she and Arianna could work on together. "I never really liked public speaking, and I always tended to stay quiet in meetings at work," Pam recalled.
Finding solace in the fact that they were not alone, the pair began going out of their way to try new activities and expand their comfort zones. Taking healthy risks soon paid off.
"I remember we went to a Big Sister event, and everyone was dressed up in Halloween costumes," said Arianna. "I think that was the first time I had the confidence to start speaking to people on my own." With the support of Pam by her side, Arianna finally began to find the courage to let her true personality shine.
Arianna realized that the power to be more courageous had been in her all along, and now she was learning how to harness it. "Since becoming a Big Sister, Arianna and I have worked our way up to speaking at Big Sister training programs," said Pam. "We talk about the good times and some of the not-so-good times, and answer questions from the Big Sister trainees. It's been a great experience."
Feeling inspired by Pam and Arianna's true story? Are you ready to take the next step in becoming part of a positive mentoring relationship like theirs? Click the button below to get started!