On Wednesday, September 30, we held our first-ever virtual Big in Boston celebration! It was an honor to celebrate the impact of igniting girls' passion and power to succeed with 600 members of our community! While we could not be together in-person, the feeling of the Big Sister community was palpable.
Guests felt inspired and left with a clear understanding of why girls, why Big Sister Boston, why now. Their investment helped us raise $762,000, including a challenge grant of $150,000, that directly supports our mentoring and enrichment programs for Greater Boston's girls.
And, we're not done. We need your help to continue making and supporting our one-to-one mentoring relationships, especially now as we combat the isolation our girls are facing.
You can still make a secure, online gift today by clicking here!
Whether you were unable to attend or simply want to relive the Big in Boston experience, you can view the program below. You'll hear from more than a few inspiring Boston women, including our emcee, Lisa Hughes, of WBZ-TV/CBS Boston and from Boston Mayor Marty Walsh, as they reinforce the critical importance of our work in the community. And, you'll hear from our Little Sisters as they take the mic to interview our Believe in Girls honorees, Governor Charlie Baker and First Lady Lauren Baker, and from Little Sister Aiyana who shares her story of the difference a mentoring relationship with Big Sister Lindsay made in her life.
Special Thanks To Our Big In Boston Sponsors
Girls Out Loud Sponsors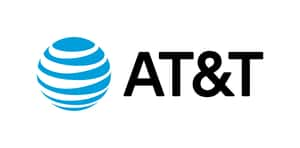 Joseph E. Corcoran
Deborah Daccord
Beth Terrana
Mariann & Andy Youniss
Sound Check Sponsors
Blue Cross Blue Shield of Massachusetts
Boston Bruins
Denise Coll & Nick Sampson
Jack Connors, Jr. 
Eastern Bank 
Eaton Vance
Fidelity Investments
Goodwin
Harvard Pilgrim Health Care
Kirkland & Ellis
Kraft Family & Patriots Foundation
Liberty Mutual Insurance
Mintz
Monashee Capital
R. Robert Popeo
Putnam Investments 
PwC
State Street Corporation
Suffolk Construction
Jean C. Tempel
Triumph Modular
Tufts Health Plan 
Vistaprint
Wayfair 
Hear Her Sponsors
Choate, Hall & Stewart LLP
Cristina & Bill Heiden
Kelly Family Foundation
Sharon McNally 
WBZ-TV/CBS Boston
Westfield Capital Management
Official Media Partners