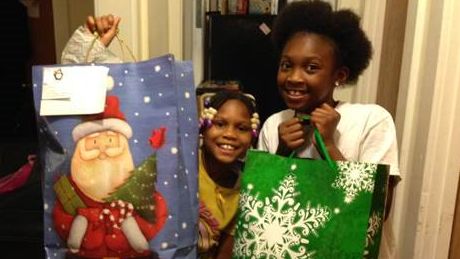 Believe it or not, the winter holiday season is upon us and we're gearing up for our annual programs that provide a little extra help to the families in our Big Sister Boston community.
Winter Coat Drive
Give the gift of warmth and caring to a Little Sister! Each year, we engage our community in a winter coat drive for girls who are waiting to be matched with a Big Sister. This is one of the ways in which we provide support to girls and their families when they are enrolled with Big Sister Boston. You can give the gift of warmth by donating a coat to one or more of the 70 girls who are in need of a little extra support this year.
Simply click the button below to visit our coat drive registry.
Select a coat from the wish list and ship to our office no later than November 30 (it is the automatic choice from the registry).
For any questions or concerns, please contact Andria Dunn, Coordinator of Enrollment and Matching at adunn@bigsister.org or 617-236-8529.
Holiday Giving
You can support our holiday giving program by donating a gift card to one of our families this season.
With your contribution, we will be able to deliver a gift card to a family who has requested assistance, including the Little Sister and any children in her home under 18 years old. Gift cards are greatly appreciated by families, especially by parents and caregivers who would like to buy gifts for their children.
A gift in any amount is welcome. Each $25 contribution will help us provide a gift card for one child.
To contribute a gift card, click the button below
Fill out the GENERAL DONATION form on that page
Please be sure to check the box that says "This gift in honor or memory of someone"
Type "Holiday Giving" in the field so that your gift is used to purchase a gift card that will be passed on to a family.
For any questions or concerns, please contact Rebecca Booth-Fox, Coordinator of Match Support at rboothfox@bigsister.org or 857-201-0415.