Meeting the needs of girls
Big Sister Boston is immersed in the diverse communities we serve through a variety of programs. We make and support one-to-one mentoring relationships in the community, in schools, and in workplaces throughout Greater Boston. These relationships are strengthened by the enrichment programs we provide for our Big and Little Sisters which are focused on career awareness, the arts, STEM, safety, wellness, and healthy decision-making. Our programs are designed to support the unique social-emotional needs of girls between the ages of 7-24.

Community-Based Mentoring
Our largest one-to-one mentoring program matches girls between the ages of 7-15 with a Big Sister. These Little Sisters meet individually with their Big Sisters at a date and time of their choosing, and engage in low- to no-cost activities that can range from baking to basketball, watching movies to simply talking with each other. Big and Little Sisters commit to at least one year together, meeting weekly for the first three months and twice per month after that.
Little Sisters can remain matched with their Big Sisters until they are 20 years old, at which point they graduate from the program and can become Big Sisters themselves or they can enroll in Our Big Futures and receive support through the age of 24! 
Apply to Become a Community-Based Mentoring Big Sister
Enroll a Little Sister in Community-Based Mentoring
Big for a Day
Girls who are enrolled with us in Community-Based Mentoring, but not yet matched with a Big Sister can participate in a once monthly group activity with a Big for a Day volunteer led by our staff. This way girls who are waiting to be matched are engaged with us from the start. 
Our Site-Based Mentoring programs take place in schools and community centers in Boston, Cambridge, and Quincy. Big and Little Sisters meet once a week during the school day or their after-school program, and commit to at least three academic semesters together, excluding summer break and school holidays. During visits, they read books, learn new skills, work on projects of their mutual choosing, or engage in physical activities. Site-Based Mentoring creates a safe space for girls to have fun, learn, and grow alongside their Big Sisters during their busy school day.
Apply to Become a Site-Based Mentoring Big Sister
Enroll a Little Sister in Site-Based Mentoring
In addition to our traditional Site-Based Mentoring model, we offer these specialized programs:
Workplace Mentoring

High School Mentoring Academy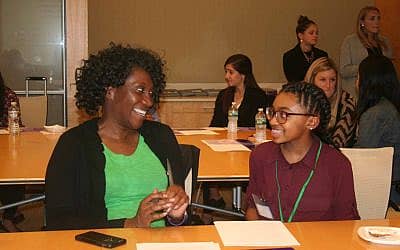 Girls have the opportunity to think big about their futures in this program. Workplace Mentoring pairs employees at a company with Little Sisters from a local school. Little Sisters meet with their Big Sisters at the company's office, providing a meaningful mentoring experience, and valuable career awareness.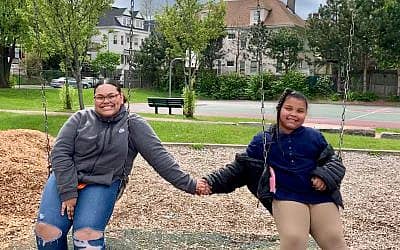 High School Mentoring Academy
This unique program takes place in Dorchester with teen students from Boston Latin Academy who mentor Little Sisters at the Trotter Innovation School. The teen Big Sisters also participate in our Girls Leadership Program (GLP) facilitated by our staff. The GLP provides them with leadership training needed to have a positive impact on their schools and communities. Topics include conflict resolution, communication skills, and career exploration.
As part of our continuum of mentoring and commitment to workforce development, Our Big Futures (OBF) is a program for currently enrolled Little Sisters, former Little Sisters, and High School Mentoring Big Sisters, age 14-24, that provides coaching, support, and resources to achieve sustainable financial independence via career development and/or college success, and will continue that support from middle school to high school and continuing to age 24.
The Director of Our Big Futures works with Little Sisters in this program to:
Provide individualized coaching

Connect Little Sisters with college- and career-focused enrichment programs and opportunities

Facilitate access to higher education scholarship support
How Your Company Can Help
Workshops
Do you or your company have expertise in skills such as personal finances, interviewing, navigating relationships, conflict resolution, professional social media image, or completing college applications? Support our OBF Little Sisters by hosting a workshop focused on valuable life skills they need to succeed.
Internships
Do you want to grow your company's talent pipeline and make a meaningful investment in the young women in our community? If you have a paid internship program or are interested in creating one, we would be excited to partner with you to place our Little Sisters.
Financial Support
Make an investment in the future of girls in Boston. OBF requires sustained funding in order to provide resources and coaching to the Little Sisters in this program. If you or your company are interested in being a catalyst for workforce development in Greater Boston, connect with us for more information on how to contribute financially to the success of OBF.
To explore an Our Big Futures partnership, please contact Ariel FitzHugh, Director of Our Big Futures at afitzhugh@bigsister.org.
Sharing Our Expertise
American Student Assistance and Big Sister Association of Greater Boston have teamed up to create a toolkit for community-based organizations and out-of-school-time providers on strategies to build and enhance career readiness programs for youth. "Preparing Youth for the Future" details lessons learned and insights from BSAGB's Our Big Futures program, launched in 2020, which aims to provide youth with career exploration, coaching, support, and resources to achieve sustainable financial independence via career development and/or college success. The toolkit outlines strategies for program design and implementation, building strong employer partnerships, tracking and reporting outcomes, and ensuring program funding and sustainability.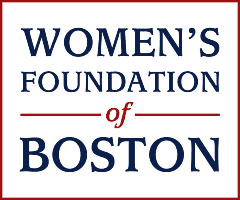 We are more than mentoring. Our enrichment programs foster sisterhood among our Community-Based Mentoring matches while promoting girls' physical, social, and emotional health. Activities are designed to build skills and broaden Little Sisters' horizons at different ages and stages of development as they learn and grow alongside their Big Sisters. Our staff host these activities in partnership with talented individuals, local businesses, and community and civic organizations.