HISPANIC & LATINX HERITAGE TRIVIA
Celebrates the contributions, history, and traditions of American citizens whose ancestors came from Spain, Mexico, the Caribbean, South, and Central America
It is celebrated on September 15th since its the anniversary for Latin American countries – Costa Rica, El Salvador, Guatemala, Honduras, and Nicaragua.
Mexico and Chile celebrate their independence on September 16th and September 18th respectively
Columbus Day or Día de la Raza falls on October 12th
Hispanic heritage week started to be celebrated in 1968 under President Lyndon Johnson and was lengthened to 30 days under President Ronald Reagan in 1988.
As of 2022, 18% of the population in the US is Hispanic or Latinx meaning there are 60 million Hispanic or Latinx people in the US
Mexicans compromised 62% of the population of Hispanic and Latinx people in the US, followed by Puerto Ricans and Cubans
Learn more: https://www.youtube.com/watch?v=BAXspOswDSI
READING LIST
100 Years of Solitude by Gabriel  Garcia Marquez
Mexican Gothic by Silvia Moreno Garcia
Next Year in Havana by Chanel Cleeton
Violeta by Isabel Allende
Sanctuary by Paola Mendoza
The House of Spirits by Isabel Allende
The Undocumented Americans by Karla Cornejo
How the Garcia Girls Lost Their Accents by Julia Alvarez
The Alchemist by Paulo Coehlo
Finding Latinx: In search of the voices redefining Latino identity by Paola Ramos
Like Water for Chocolate by Laura Esquivel
The House on Mango Street by Sandra Cisneros
In the Time of the Butterflies by Julia Alvarez
Child of the Dark by Maria Carolina de Jesus
Ficciones by Jorge Luis Borges
TV & MOVIES
Selena: the Series
Jane the Virgin
One Day at a Time
Rebelde
La Casa de las Flores
Gentefied
Ugly Betty
Encanto
Coco
The Book of Life
Spanglish
Frida
The Edge of Democracy
Aquarius
Queer Eye: Brazil
BOSTON RESTAURANTS

PRIDE
EVENTS
Museum of Science: Free Admission for Pride Month
Pride Month is an annual celebration of the LGBTQ+ community. During June, the Museum welcomes a series of guest speakers to our stages. And on every Saturday and Sunday throughout the month, admission to the Museum is FREE!
Free Admission with Promo code: Pride23
June 10th 11:00 AM   Boston Pride Parade & Festival
https://www.calendarwiz.com/calendars/popup.php?op=view&id=167410683&crd=bigsisterboston#
June 3rd Waltham Pride Festival
https://www.walthampride.org/events/pride2023 
READING LIST
Heartstopper by Alice Oseman
King and the Dragonflies by Kacen Callender
Girl Made of Stars by Ashley Herring Blake
Tell the Wolves I'm Home by Carol Rifka Brunt
The Good Luck Girls by Charlotte Nicole Davis
Anger Is a Gift by Mark Oshiro
Clap When You Land by Elizabeth Acevedo
MUSIC
MIKA – No Place in Heaven
Frank Ocean – Channel Orange; Blonde
The Internet – Ego Death
Kehlani – While We Wait
Kali Uchis – Sin Miedo; Red Moon in Venus
BROCKHAMPTON – Saturation III
TV SHOWS
One Day at a Time – Netflix
A League of Their Own – Amazon Prime
Crazy Ex-Girlfriend – Netflix, Apple TV
Pose – Hulu
Orphan Black – Amazon Prime
Sex Education – Netflix
MOVIES
Call Me By Your Name
Portrait of a Lady on Fire
But I'm a Cheerleader
Moonlight
Bodies Bodies Bodies
LGBTQIA+ HISTORY AND RESOURCES
The Trevor Project 
https://www.thetrevorproject.org/
Working With LGBTQ+ Youth and Families: Behavioral Health 
https://www.childwelfare.gov/topics/systemwide/diverse-populations/lgbtq/bh/
Women who shaped Boston's LGBTQ community
http://bostonspiritmagazine.com/2020/01/celebrating-the-women-who-shaped-our-lgbtq-community-in-boston/
LGBTQ timeline of historical moments
GLSEN_LGBTQ_History_Timeline.pdf (facinghistory.org)
Support Group for Boston's LGBTQ community
https://www.lgbtcenters.org/LGBTCenters/Center/6632/Boston-Alliance-of-Gay-Lesbian-Bisexual-and-Transgender
https://www.nationalgeographic.com/culture/article/historical-lgbt-figures-activists-culture 
SUPPORT LGBTQIA+ BUSINESSES
https://www.usatoday.com/story/money/reviewed/2021/05/27/pride-month-2021-brands-giving-back-lgbtq-community/7467685002/      
https://helloalice.com/blog/lgbtq-small-business-shopping
Juneteenth
COMMUNITY EVENTS
Passing The Torch – Honoring Roxbury Homecoming Committee @Franklin Park
https://www.instagram.com/p/CeMi5Snvcqn/?hl=en
City Of Boston
https://www.boston.gov/news/celebrating-juneteenth-city-boston
King Boston Embrace Festival
https://www.embraceideasfestival.org/
The Emancipator – A Juneteenth Event
https://www.bostonglobe.com/opinion/the-emancipator/events/
Juneteenth At The MFA
https://www.mfa.org/press-release/juneteenth-2022#:~:text=At%20the%20MFA%2C%20Juneteenth%20is,(January%2016%2C%202023).
City Of Brockton – African American Assoc Juneteenth Celebration
https://brockton.ma.us/event/african-american-association-juneteenth-celebration/
ALSO TAKING PLACE THIS MONTH
BAMS Fest
Buy The Block 2 
https://www.instagram.com/p/CciJUZZO4PV/?utm_source=ig_web_copy_link
 The Colored Museum 
https://www.baystatebanner.com/bsb-event/the-colored-museum/
Life And Times Of Malcolm X 
https://www.baystatebanner.com/bsb-event/as-told-by-x-the-life-and-times-of-malcolm-x/
JUNETEENTH RESOURCES | ARTICLES
Articles
What Is Juneteenth – PBS (Originally published on The Root)
By Henry Louis Gates Jr.
https://www.pbs.org/wnet/african-americans-many-rivers-to-cross/history/what-is-juneteenth/
Juneteenth Reminds Us Just How Far We Have To Go
By Kate Musar
https://www.nytimes.com/2021/06/18/opinion/juneteenth-civil-rights.html
Black History Is American History: How Juneteenth Highlights the Necessity of Critical Race Theory and Anti-Racist Teaching
Eric Duncan – EdTrust
https://edtrust.org/the-equity-line/black-history-is-american-history-how-juneteenth-highlights-the-necessity-of-critical-race-theory-and-anti-racist-teaching/?utm_medium=cpc&utm_source=google&utm_campaign=equityline&gclid=CjwKCAjw7vuUBhBUEiwAEdu2pCvTJ8XOe0UyI_RBG1iwI42ikh6WB0aDMdOupQL4PODvmLK0Pp4mEBoC5QAQAvD_BwE
History and Meaning of Juneteenth Flag
The Juneteenth Flag: What the Juneteenth Colors and Symbols Mean (rd.com)
Resources 
Boys and Girls Club Parent Guide
https://www.bgca.org/news-stories/2022/May/what-is-juneteenth-information-for-kids-and-families?gclid=CjwKCAjw7vuUBhBUEiwAEdu2pHubs9VFLxBdQZG8jQf9fE5svFefe5-l3_vc2tLiOKiFHZsd9L1TxBoCYkMQAvD_BwE
Teach For America
https://www.teachforamerica.org/celebrate-juneteenth
The Juneteenth Foundation
https://thejuneteenthfoundation.com/
Black Heritage Trail NH
https://blackheritagetrailnh.org/2021-juneteenth-celebration/?gclid=CjwKCAjw7vuUBhBUEiwAEdu2pOl2_EKCFoTQB9_7WHRDwzRlvxXBjE5hvABBAhHRHZLbBpWfqu22lBoC8ugQAvD_BwE
Videos | YouTube
Stories of Juneteenth: A Conversation with Ms. Opal Lee
King Boston: 1 Night In Boston (2021 Juneteenth Commemoration)
https://kingboston.org/one-night-in-boston-the-film/
This Is Why Juneteenth Is Important for America – YouTube
The Root
We've created this resource page to continue to Educate & Engage each other during the Heritage & History Months our Big Sister Boston community celebrates. Please note that the list below will be updated throughout 2023 to reflect current events and additional resources.
We hope to inspire both action and dialogue by sharing some of the amazing and impactful work and experiences from educators and schools; from community and partnership relationships; and, from programming and events featured on local and national educational and entertainment platforms.  
We invite our community to share and suggest your own resources or experiential learning opportunities, so we can add them and can continue to learn and grow together!  
Join the conversation: send your suggested resources to Michelle at mdixon@bigsister.org.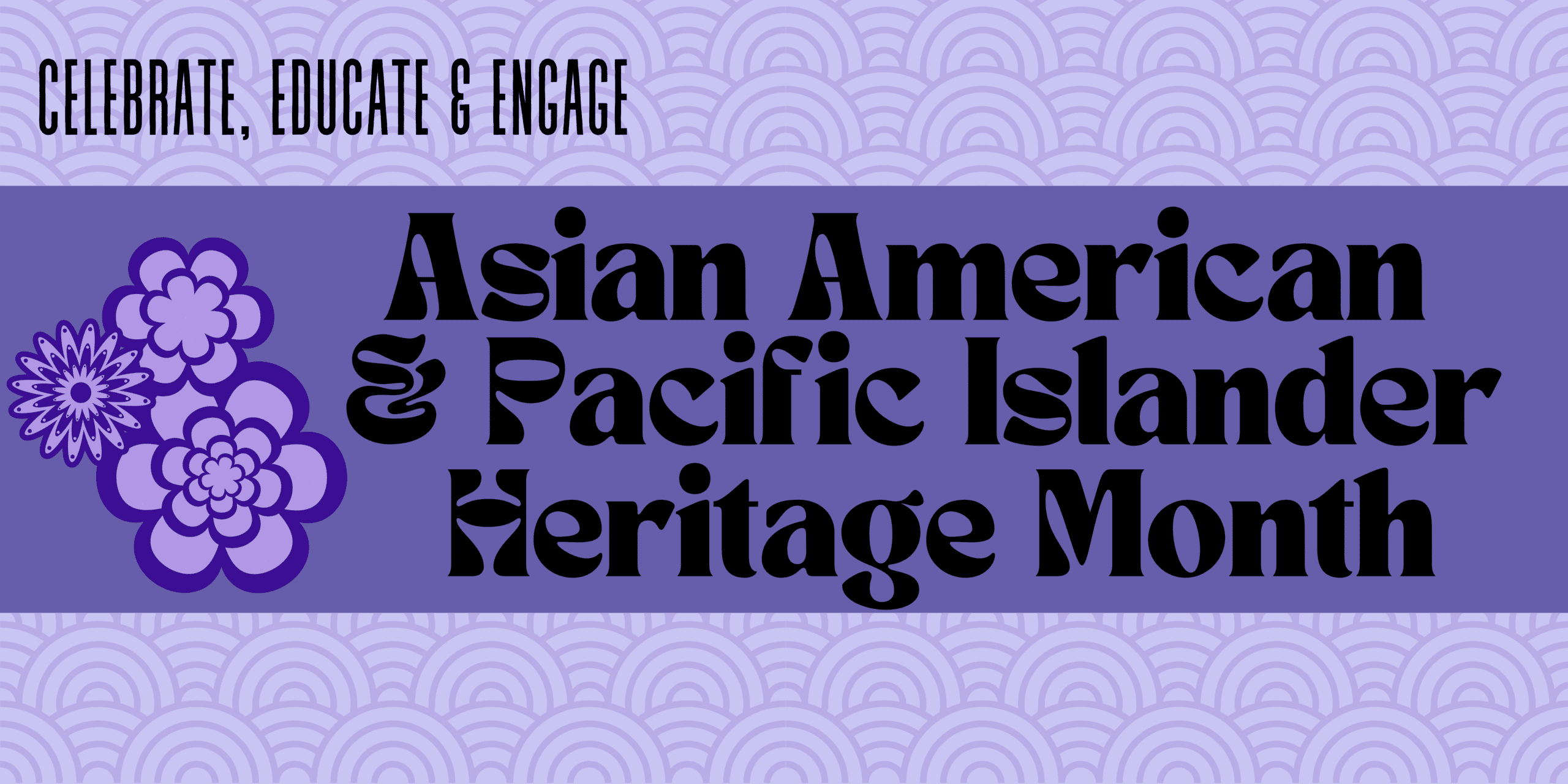 EVENTS
AAPI Women in Government – May 18th 2023
https://www.eventbrite.com/e/aapi-women-in-government-tickets-622612399447?aff=eprofsaved
2nd Annual AAPI Heritage Festival, – May 20th, 2023
https://www.eventbrite.com/e/2nd-annual-aapi-heritage-festival-may-20-2023-tickets-606765330437?aff=eprofsaved
R. F. Kuang at First Parish Church Tue – May 23rd, 6:00 PM
First Parish Church, Cambridge
https://www.eventbrite.com/e/r-f-kuang-at-first-parish-church-tickets-559527420577?aff=eprofsaved
BAGLY AAPI Heritage Night – May 24th
https://www.eventbrite.com/e/bagly-aapi-heritage-night-tickets-617329728837?aff=eprofsaved
READING LIST
House of Sticks – Ly Tran
Rise: A Pop History of Asian America from the Nineties to Now – Jeff Yang, Phil Yu and Philip Wang
Asian American Dreams – Helen Zia
Minor Feelings – Cathy Park Hong
On Earth We're Briefly Gorgeous – Ocean Vuong
Joy Luck Club – Amy Tan
Beautiful Country – Qian Julie Wang
Last Night At The Telegraph Club – Malinda Lo
"The Mountains Sing" – Que Mai Nguyen Phan
Somewhere Inside – Lisa and Laura Ling
ARTICLES
Angry Asian Man:  http://blog.angryasianman.com/
What A Bad Day Means to Me – Ly Tran: https://www.vogue.com/article/ly-tran-bad-day
Mochi Magazine: https://www.mochimag.com/
WEBSITE
https://www.asianpacificheritage.gov/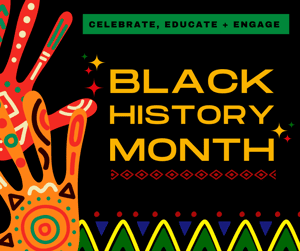 UPDATES FOR BLACK HISTORY MONTH 2023
Events
February 2
Boston Public Library Virtual Event — Discussion with Matthew F. Delmont, author of "Half American: The Epic Story of African Americans Fighting World War II at Home and Abroad https://bpl.bibliocommons.com/events/639780d64fae36de1f8a18d1 
Fridays in February (Mattapan Branch) – Boston Public Library "Groundbreaking Black Cinema Series: Within Our Gates" https://bpl.bibliocommons.com/events/63d153539923b18580a6f01a 
February 12
Chill on Park's Black History Month Trivia Contest https://bpl.bibliocommons.com/events/63c826843bc3f33600928dfb
February 15
"No Right to an Honest Living: The Struggles of Boston's Black Workers in the Civil War Era" – Book reading at the African Meeting House https://www.eventbrite.com/e/no-right-to-an-honest-living-book-reading-discussion-tickets-523778223767
February 25
Opera on Tap Brunch at the Burren – Celebrating Black Excellence in Opera https://www.eventbrite.com/e/celebrating-black-excellence-in-opera-tickets-514173375407
Boston's Black Restaurant Challenge https://bostonblackrestaurants.com/
"Jubilee, Juneteenth & Thirteenth" documentary screening at the African Meeting House https://www.maah.org/events
African American Patriots Tour https://www.thefreedomtrail.org/tours/african-american-patriots
Black Heritage Trail Tour https://www.nps.gov/boaf/virtual-black-heritage-trail-tour.htm
Exhibits
"Touching Roots – Black Ancestral Legacies in the Americas" Exhibit at MFA Boston
https://mfa.org/exhibition/touching-roots
"Frank Bowling's Americas" Exhibit at MFA Boston
https://www.mfa.org/exhibition/frank-bowlings-americas
BLACK WOMEN MAKING THEIR MARK ON BOSTON TODAY
Porsha Olayiwola: https://youtu.be/cMD_–hhADI and http://www.porshaolayiwola.com/
Sheena Collier: https://www.collierconnection.com/ and https://bostonwhileblack.com/
Sarah Kamya: https://littlefreelibrary.org/why-sharing-diverse-books-in-little-free-libraries-matters/ and https://www.boston.com/culture/local-news/2020/06/13/little-free-diverse-library-project-amplify-black-voices-through-books/
Mattaya Fitts: https://www.mattayafitts.com/ and https://www.timeout.com/boston/news/7-questions-with-muralist-mattaya-fitts-102921
BLACK HISTORY BOSTON
Boston Black History Focused on Women & Youth
Elma Lewis School of Fine Arts: https://bwht.org/elma-lewis/
Women of education equality movement: https://medium.com/black-feminist-thought-2016/a-black-feminist-reimagining-of-boston-s-struggle-for-educational-equity-2d569979dcbb
Melnea Cass: https://blackwomenatbuandboston.wordpress.com/tag/melnea-cass/
Ruth Batson: https://www.boston.gov/news/black-history-boston-ruth-batson
Interview w/ Ruth Batson: http://digital.wustl.edu/e/eii/eiiweb/bat5427.0911.011ruthbatson.html
1970s school desegregation and busing: https://www.globalblackhistory.com/forgotten-history-desegregation-boston-public-schools/
and https://www.theatlantic.com/politics/archive/2016/03/the-boston-busing-crisis-was-never-intended-to-work/474264/ 
Combahee River Collective: https://www.blackpast.org/african-american-history/combahee-river-collective-1974-1980/ and https://www.boston.gov/news/black-history-boston-combahee-river-collective
Boston Coalition of Black Women, Inc.: https://repository.library.northeastern.edu/collections/neu:cj82qn781
READING 
BPL BHM BookList 
https://bpl.bibliocommons.com/list/share/114085694_bostonpl_readersadvisory/1816477889_bostonpl_black_is_2021
Source: Boston Public Library 
Format Type: Website curated Book list/catalog  
EDUCATIONAL 
Websites
https://www.sciencebuddies.org/blog/black-history-month-scientists
Source: Science Buddies.Org
Format Type: Interactive Website;  activities, articles & information 
Source: The Root
Format Type: Online Interactive Article 
Black History Month Educator Guide 
https://docs.google.com/document/d/1t_1eVIp8JEwavQRQRox7NYADW0usMGhWsN8bNm7HZ9U/edit?usp=sharing
Source: Kandace Sumner PhD, School Leader Boston Public Schools | DEI Consultant 
Format Type: Google Doc, Interactive resource list  
TechBoston Academy curated Black History Month Content 
TBA BHM Daily Facts 
https://docs.google.com/presentation/d/1NNjoxtusAhVWyv_hblf8Z1XRNdK6HNts7l917VukfV8/edit?usp=sharing
Source: Tech Boston Academy 6-12;  Black History Month Teacher/Staff Committee 
Format Type: Slide Deck Presentation 
TBA Black Culture Through The Arts 
https://docs.google.com/presentation/d/1OAnH6FmtmxVfzZ-IX0USutRf_8n36UJNGtOEQlPVjqo/edit?usp=sharing
Source: Tech Boston Academy 6-12;  Black History Month Teacher/Staff Committee 
Format Type: PP Slide Deck Presentation 
BLACK LIVES MATTER Action WEEK Tool Kit
https://docs.google.com/presentation/d/1uLYFZz3h-0FqxE0K9dQ6CZgYGdkyH0O5/edit?usp=sharing&ouid=102062304251787427409&rtpof=true&sd=true
Source: Boston Teachers Union – Black Lives Matter At School Committee 
Format Type: PP Slide Deck Presentation with resources | discussion guides | activities| lessons
ARTICLES
1619 Project Interactive 
https://www.nytimes.com/interactive/2019/08/14/magazine/1619-america-slavery.html
Source: New York Times Online 
FILMS |TV Programming
Boston Globe 
https://www.youtube.com/results?search_query=boston+globe+beautiful+resistance
https://www.bostonglobe.com/metro/special-reports/a-beautiful-resistance/watch/
Source: Produced by Jeneé Ostherheldt for The Boston Globe 
Format Type: Youtube Video 
Website w/ Video Link 
Beyond Measure Films | King Boston 
Voices On King 2021 
Source: Produced by Beyond Measure Films for KingBoston
Format Type: YouTube Video  
Voices On King 2022 
Source: Produced by Beyond Measure Films for KingBoston 
Format Type: Vimeo Video 
Xfinity 
The Black Experience 
https://www.xfinity.com/learn/digital-cable-tv/black-experience
Source: Curated list of available content through Xfinity 
Netflix 
Black Lives Matter 
https://www.netflix.com/browse/genre/81299227
Source: Curated list of available content through Netflix 
Transgender Day of Remembrance Resources
 Native American Heritage Month or
American Indian and Alaska Native Heritage Month. 
Native American Heritage Month first evolved from "American Indian Week," which President Reagan proclaimed on the week of November 23-30, 1986. In 1990, President George H. W. Bush approved a joint resolution designating November 1990 as National American Indian Heritage Month. It was later changed to Native American Heritage month under President Barack Obama.  
The U.S. government officially recognizes 574 Indian tribes in the contiguous 48 states and Alaska. Indigenous peoples are also referred to as First peoples and First nations. The term Indigenous was first, in its modern context, used by Europeans, who used it to differentiate the Indigenous peoples of the Americas from the European settlers of the Americas and from the Africans who were brought to the Americas. 
The month is a time to celebrate rich and diverse cultures, traditions, and histories and to acknowledge the important contributions of Native people.   
How to Support on Social Media: 
Advocate for Unlearn and Learn Again (Indigenous people are not monoliths) 
Support Indigenous-owned Businesses and Organizations 
Amplify Indigenous Creatives, Artists, and Creators  
Indigenous Specific Nonprofits: 
Indigenous led nonprofits List 
Native Americans in Philanthropy — educates & lifts up Native peoples to create healthy and sustainable communities 
Return to the Heart Foundation — tackles climate justice, civic engagement, narrative change, and restorative & regenerative development 
National Congress of American Indians 
Native Wellness Institute – promote the well-being of Native people through programs and trainings that embrace the teachings and traditions of our ancestors 
First Nations Women's Alliance – mission is to strengthen Tribal communities by creating a forum for leaders to come together to address the issues of domestic violence and sexual assault. provides culturally relevant services and resources and facilitating the provision of those services by others in communities. 
Additional Organizations: 
Illuminative – build power for Native peoples by amplifying contemporary Native voices, stories, and issues to advance justice, equity, and self-determination 
Mass Center for Native American Awareness – preserve Native American cultural traditions; to assist Native American residents with basic needs and educational expenses; to advance public knowledge and understanding that helps dispel inaccurate information about Native Americans; and to work towards racial equality by addressing inequities across the region. 
The North American Indian Center of Boston – provide a wide range of cultural, social, educational, and professional services to Native peoples in the Commonwealth 
Reading List: 
Musuems with Native American Exhibits: 
Artists to Discover: 
Wendy Red Star 
Jaune-Quick-to-See-Smith 
Jeffrey Gibson (has a sculpture at deCordova Sculpture Park) 
What to Watch: 
Medicine Woman – PBS documentary interweaving the lives of Native healers of today with that of the first Native American doctor. Trailer 
LADONNA HARRIS: INDIAN 101 – chronicles the life of Comanche activist and national civil rights leader LaDonna Harris and the role that she has played in Native and mainstream America history since the 1960s. In this new style documentary, Brannum, the great niece of Harris, celebrates her life and the personal struggles that led her to become a voice for Native people and her contemporary work to strengthen and rebuild indigenous communities and train emerging Native leaders around the world. Trailer 
FOR THE RIGHTS OF ALL: ENDING JIM CROW IN ALASKA – Ending Jim Crow in Alaska tells the story of an extraordinary Alaskan woman who becomes an unforeseen hero in the fight for civil rights. Elizabeth Peratrovich–a young, unassuming Tlingit Indian mother of three–testified before the Alaska Territorial Senate in 1945 and swayed the floor vote with her compelling testimony in favor of the passage of the Anti-Discrimination Act, the first civil rights bill passed in the United States since the Civil War.  Trailer 
MANKILLER – The Documentary Film Celebrating the Life of Wilma Mankiller, the first woman to be elected Principal Chief of the Cherokee Nation Trailer 
Smoke Signals – Young Native American man Thomas is a nerd in his reservation, wearing oversize glasses and telling everyone stories no-one wants to hear. His parents died in a fire in 1976, and Thomas was saved by Arnold. Arnold soon left his family (and his tough son Victor), and Victor hasn't seen his father for 10 years. When Victor hears Arnold has died, Thomas offers him funding for the trip to get Arnold's remains, but only if Thomas can also go with him. Thomas and Victor hit the road. Trailer 
Reel Injun – traces the evolution of cinema's depiction of Native ppl from silent film to now Trailer 
Atanarjuat The Fast Runner – A depiction of the Inuit people of the Canadian arctic, telling the story of a crime that ruptures the trust within a closely knit group and how justice is achieved and healing begins. Trailer 
Before Tomorrow – As two isolated families meet for a celebration two of their relatives wait on an island to be picked up after interaction with Westeneres. Follow a native women on her journey. Trailer 
Mekko – Mekko is an native American man who is released from prison. He served time for killing a cousin. Homeless, he learns that he must become a warrior to fight the "witch" preying on his people because they have lost their spirit Trailer 
Women Leaders to Learn More About: 
Sharice Davids (First out LGBTQIA+ Native American in Congress) 
Bethany Yellowtail (CEO and founder of B.Yellowtail – Native American Fashion Brand) 
Sarah Eagle Heart ( Founder of NAP & Return to the Heart Foundations) 
Suzan Shown Harajo (Recipient of Presidential Medal of Freedom, recovered more than 1million acres of land) 
More Resources to Honor Native American Heritage: 
Land acknowledgments are a simple but important way to honor the indigenous communities that were forcibly displaced 
Dispel the myths and misconceptions about Indigenous Americans in the media and society as a whole