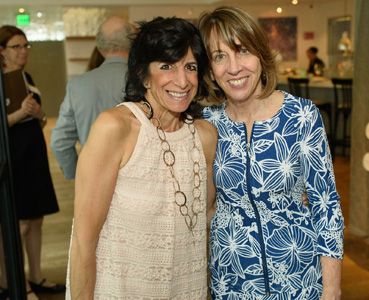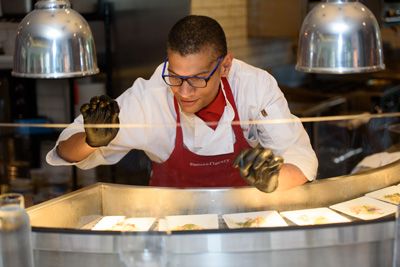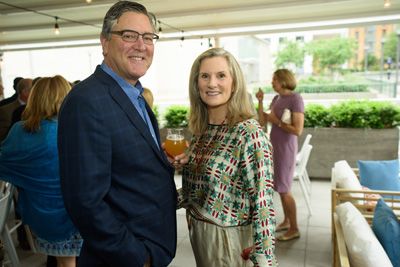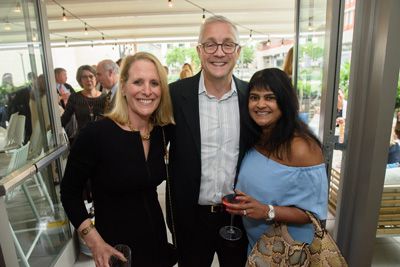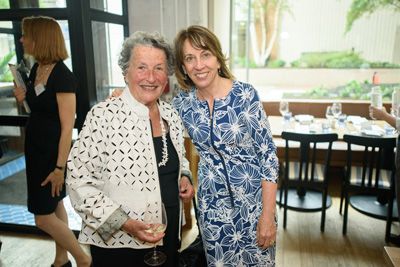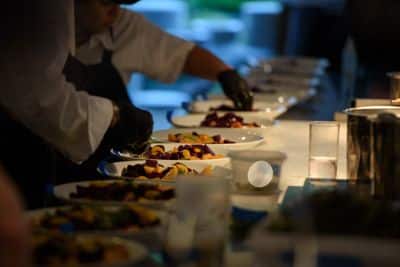 Abby, Jeanne, and John Yozell
Chef Ruddy Bello, Eneida Roman-Olivieri, Max Bardeen, Evelyn Reyes Beato, and Chef Giovanna Huyke
Chef Jody Adams and Deb Re
Chef Jody Adams and Chef Giovanna Huyke
Bill Heiden, Andy Youniss, Debbie Krieg, Mariann Youniss, Pat Clark, Cristina Heiden
Eve Lewandowski, Christina Lewis, Sucharita and Kishore Varanasi
Hilary Keates, Mark and Aasma Baker
Carey Cort, Roberta Woeltz, Jeanne Yozell
Dolores Mitchell and Deb Re
Paul Korenberg, Joe Realmuto, Theresa Tillmon
Liz and Tim Morningstar, David Bruce, Colleen and Jack Hammond, Ann Marie Connolly
David Bruce, Holly Bruce, Harold Brown, Dick Connolly
Mariann Youniss and Rainy and John Wilkins
Carolyn Clancy and David Bruce
What's the recipe for a successful Celebrity Chef Dinner? Start with one acclaimed Boston chef, add talented new faces on the city's culinary scene, fold in a healthy helping of fun, and season with just over 100 of your friends who showed up to support Greater Boston's premier mentoring organization for girls. On Sunday, June 4, all the ingredients came together for a spectacular, intimate evening at Porto, where James Beard Award-winning Chef Jody Adams hosted this year's Celebrity Chef Dinner. Thanks to the generosity of presenting sponsors, Holly and David Bruce, as well as our Chef de Cuisine and Sous Chef sponsors listed below, and our guests, we raised $185,000 in support of our gender-sensitive, one-to-one mentoring and enrichment programs. And of course, none of this would have been possible without our Celebrity Chef Dinner event chairs and Board members, David Bruce and Carolyn Clancy.
Guests dined on five divine courses prepared by Adams, her TRADE executive chef Cory Seeker, and Porto sous chefs Joe Millilo and Kyle Wallace. Also joining Adams in the kitchen were Chef Giovanna Huyke who just opened La Fabrica in Cambridge, and former contestant on the Food Network's Cutthroat Kitchen, Chef Ruddy Bello. What started with a sumptuous spread of antipasti that included asparagus, beets, and a prosciutto and zucchini salad, transitioned to Huyke's silky grouper crudo, followed by a pasta dish that featured spring's bounty of favas and tomatoes, and then a melt-in-your-mouth braised short rib with seasonal vegetables. Bello ended the meal on a sweet note with treats that included a cherry-and-almond-infused panna cotta and crispy, creamy mascarpone and pistachio wontons.
With bellies full and spirits high, guests pledged to take 80 girls off our wait list of more than 300 with generous donations.  And finally, guests departed with a token to remember the evening—a za'tar spice rub made by the Big and Little Sisters who participated in our four month cooking series with Milk Street Cooking School.
Big thanks to our guests, sponsors, event chairs, and the chefs who whipped up a special evening that will help us match more of Greater Boston's girls with a professionally supported mentor and friend.
All photos courtesy of Christopher McIntosh.