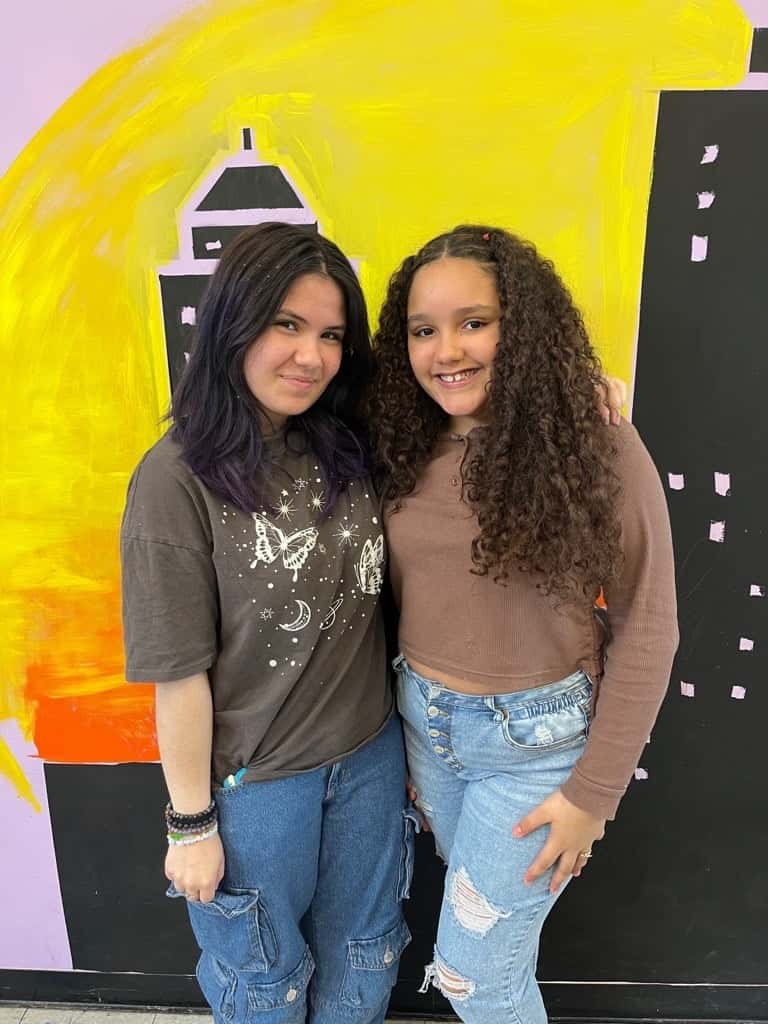 For the first time ever, Big Sister Boston is thrilled to feature a Junior Big Sister of the Year! This award recognizes the incredible work of teen mentors in our High School Mentoring program. In this unique program, high school girls are Big Sisters to girls in elementary school. Big and Little Sisters meet after school to participate in facilitated group activities and build genuine friendships. Big Sisters take on the responsibility of being a positive mentor, and Little Sisters can depend on the care and support of an older peer.
Congratulations to the first-ever Junior Big Sister of the Year, Danielle! Danielle is a senior at Boston Latin Academy and has been matched with her Little Sister, Glesmarie, since January 2022. What drew Danielle to the program was her own experience as a Little Sister in Workplace Mentoring when she was in 7th grade. Reflecting on her decision to become a Big Sister, Danielle says "I had an amazing Big Sister and I wanted to be that for someone else."
When thinking about what it's like to be a mentor to Glesmarie, Danielle says that her "favorite part is being able to be a friend and a role model to someone just as my Big Sister in the program had been for me…having the honor of that role is very fulfilling." When Danielle first met Glesmarie, she said that it had been a bit challenging because the two met on Zoom. She said they had both felt awkward, but they quickly got past that awkwardness and found lots of things to talk about. During their conversations, Danielle celebrated Glesmarie's goals and aspirations of opening her own small business and nail salon. She also offered Glesmarie advice about friends, being in middle school, and what to expect entering a new school year.
Danielle says that once they met in person, "it really improved our relationship." They have met every week during the school day since Glesmarie was in 5th grade. For Little Sister Glesmarie, she says she loves talking to Danielle, "We talk about literally everything. The longer I've known her the easier it is to be myself; I never have to fake something. She never judges me."
It is clear that Danielle has had an incredibly positive impact on her Little Sister. "I used to be really, really shy," shares Glesmarie. "I didn't like to speak up in my classes and I was pretty anxious to answer questions and participate. Danielle helped me get over that, and since then I started participating more and my grades went way up. I went from all C's to A's and B's." Not only does Danielle help Glesmarie in school, but she has also become a trusted friend. "Having a Big Sister is literally having the big sister that I was never able to have. I have two half-brothers and I've never had sisters," says Glesmarie. "Even though Danielle and I only see each other once a week, we're really close. It feels like I have an actual sister." This bond is evident to Glesmarie's mom too.
When Glesmarie talks to her mom about her experience in the program, Glesmarie tells her, "Mom, Danielle is so cool. We are still going to be friends when we are older."