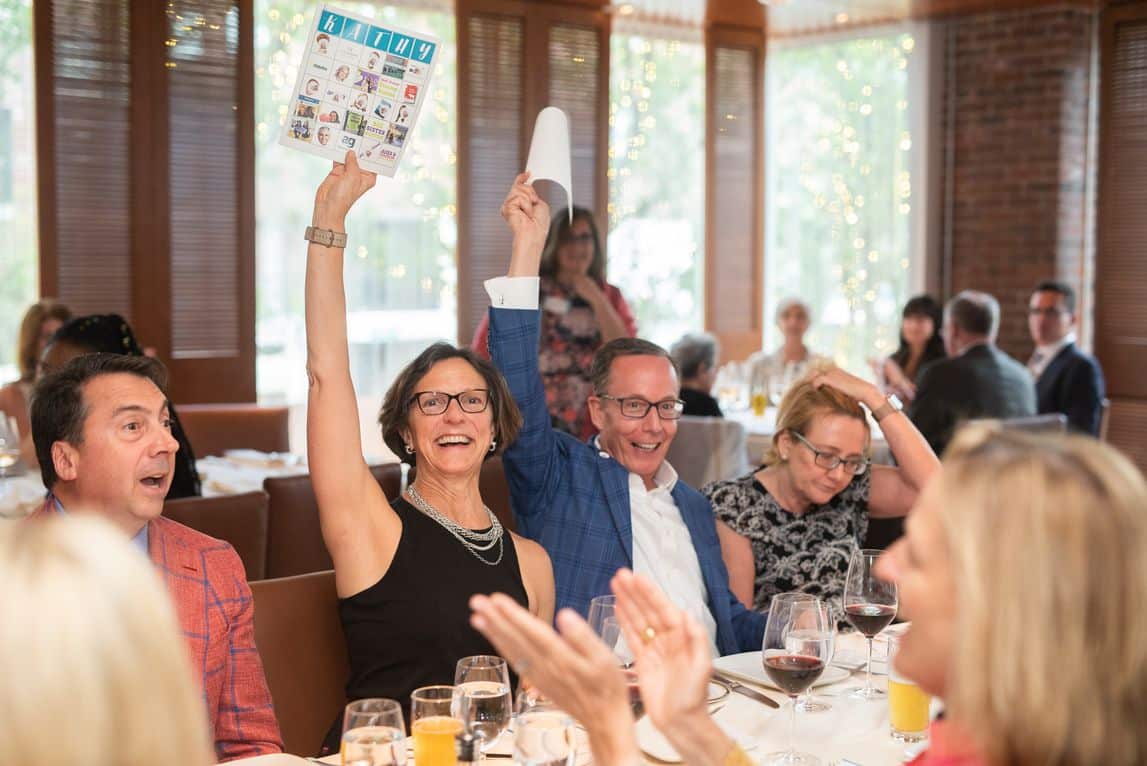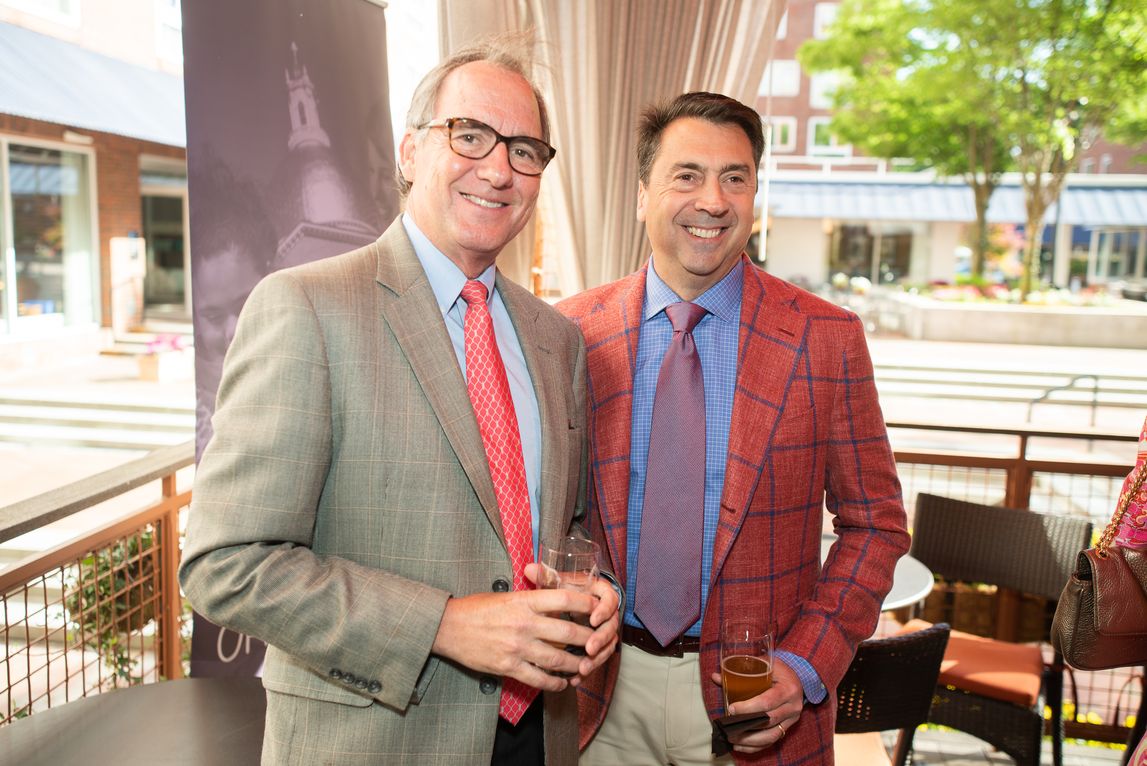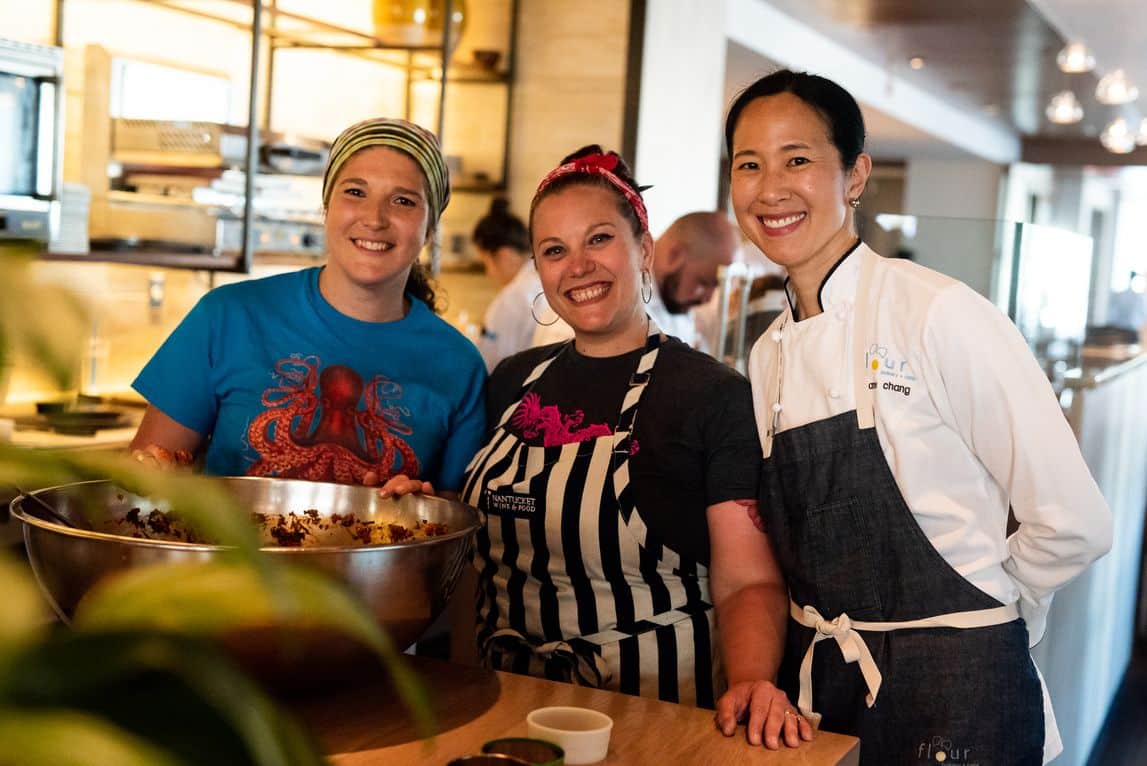 Sisterhood was on the menu at Sunday night's Celebrity Chef Dinner hosted at Benedetto in Cambridge by owners Pam Ralston and Chef Michael Pagliarini. For the first time in the event's 18-year history, the celebrity chefs were all women, including James Beard Award winners, Joanne Chang of Flour Bakery and Myers + Chang and Karen Akunowicz of Myers + Chang; along with Benedetto's Renae Connolly and Sarma's Cassie Piuma, who also received James Beard nods this year. Rounding out the bold name line-up was rising star Stefanie Bui of Deuxave. The women filled the kitchen with camaraderie and filled the dining room with delicious dishes from steak tartare to Asian-inspired cod and fried rice to an array of mouth-watering desserts that Joanne and Renae teamed up to prepare.
During the meal, we honored long-time Big Sister Boston supporter and president of The Ad Club, Kathy Kiely; enjoyed a lively discussion with Joanne, Renae, and Karen, moderated by Pam, about the importance of mentoring and their experience of being a woman in the culinary industry; and raised critical funds in support of our mentoring and enrichment programs for Greater Boston's girls. Thanks to the generosity of our guests, we will be able to recruit, interview, and train more women to become Big Sisters and pair them in one-to-one mentoring relationships with some of the nearly 300 girls who are waiting to be matched with a Big Sister. We shared stories from some of these girls who are waiting to be matched, like Little Sister Shaniyah, age 15, who said:
"One thing I would want my future Big Sister to know is that I'm not like other girls – I do me. It would be really cool to have a Big Sister who gets me and wants to just hang out and dance without worrying about what other people think."
And, there are still hundreds of girls waiting to be matched with a Big Sister of their own. If you would like to learn more about them and help us make and support more mentoring relationships that profoundly impact a girl's academic achievement, interpersonal relationships, and ability to make healthy decisions for herself, please click on the link below.
I want to help make and support a Big and Little Sister relationship.
To view more photos from our 2018 Celebrity Chef Dinner, please visit our Facebook album.
Special thanks to:
Hosts
Chef Michael Pagliarini & Pam Ralston
Giulia, Benedetto
Event Chairs
Carolyn Clancy 
Carey Cort
Joe Realmuto
Chefs
Chef Karen Akunowicz
Myers + Chang
Chef Stefanie Bui
Deuxave
Chef Joanne Chang
Flour
Chef Renae Connolly 
Benedetto 
Chef Cassie Piuma
Sarma
Chef Adrienne Moiser 
Boston Chops
Chef de Cuisine Sponsor
Beth & Max Bardeen
Sous Chef Sponsors
Aetna Inc.
Allen & Gerritsen
Carolyn Clancy 
Denise Coll & Nick Sampson
Carey & Cliff Cort
Hinckley Allen
Joe Realmuto & Paul Korenberg
Tufts Health Plan 
Mariann & Andy Youniss
Abby & John Yozell 
Chef de Partie 
Kirkland & Ellis LLP 
Patrick & Nell Jones