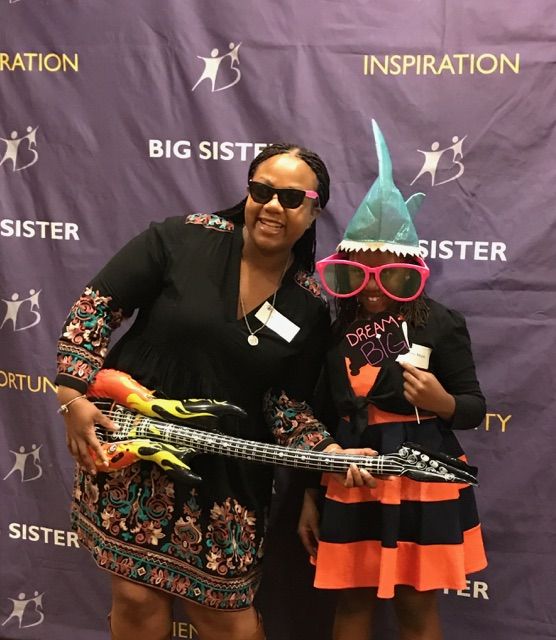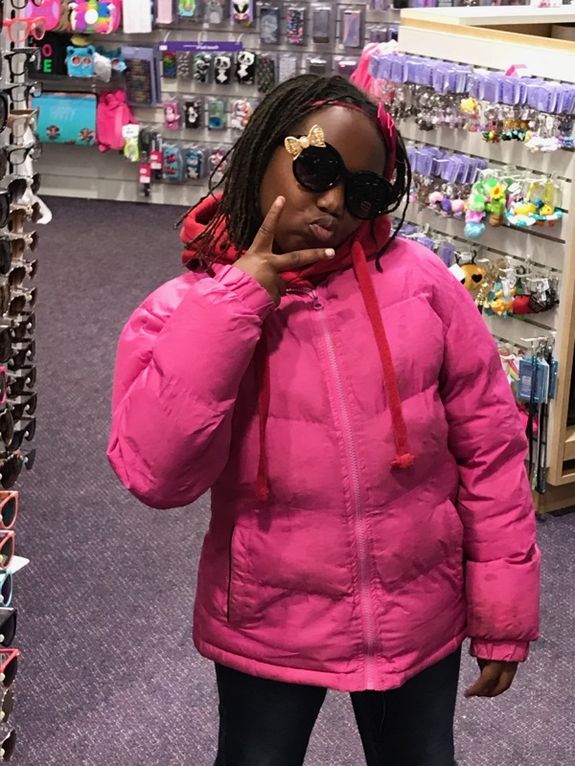 Matched since May 2015, Big Sister Stephanie and Little Sister Meliena have big plans for Halloween this year – rocking their grooviest bell-bottom jeans, the pair will attend the Big Sister Halloween party in homemade Disco Diva attire.
"What I've learned most from my relationship with Stephanie is that it's important to have fun and to try new things," said Meliena. The two North Shore girls are just as fun-loving as the personas they plan to channel, making the most of any outing they go on together – especially when it involves dress up.
"Around the holidays last year, we were on our way to go see 'Moana' in theaters," said Stephanie. "We got stuck in crazy traffic, and by the time we got there, the lines were out the door. We knew we weren't going to make the show in time."
Instead of turning around defeated, the pair decided that they would wait until the later showing, and proceeded to take a trip to Claire's for their own fashion photo shoot – tiaras and all (see above for some of Meliena's close-ups!). The resilience that the pair showed in this situation is a trait that Stephanie continues to exemplify for Meliena through their relationship.
"Meliena is very resilient, but every once and awhile, she withdraws in bigger groups," said Stephanie. "Both she and I know she has the confidence deep down to break through that hesitancy, so I always try to encourage her to break out of her shell."
During this year's Big Sister Appreciation Breakfast, Little Sisters were invited to go up on stage and tell the room what they appreciated most about their Big Sister. Meliena wanted to share her gratitude for Stephanie's friendship publicly, but felt too nervous to get in front of the crowd. Stephanie knew that Meliena could do it, and offered to accompany her on stage.
"Stephanie is always there to cheer me up or root for me," said Meliena. "She's the best Big Sister."
Having Stephanie by her side gave Meliena the surge of confidence necessary to not only give a tribute to her supportive Big Sister, but also go on to thank the Big Sister Association of Greater Boston as a whole for the support system they had provided her with.
"She spoke so confidently and graciously," remembered Stephanie. "I was so proud of her, and the sense of pride she had in herself afterwards was overwhelming."
Whether it's in front of a room of people, or from the sidelines of one of Meliena's soccer games, Stephanie continues to root for her Little Sister. "My biggest wish for Meliena is for her to live up to her full potential and beyond," said Stephanie.
It looks like Stephanie is on the fast track to seeing her wish for her Little Sister come true – the confidence that Meliena has continued to develop through Stephanie's encouragement is clearly anything but a costume.