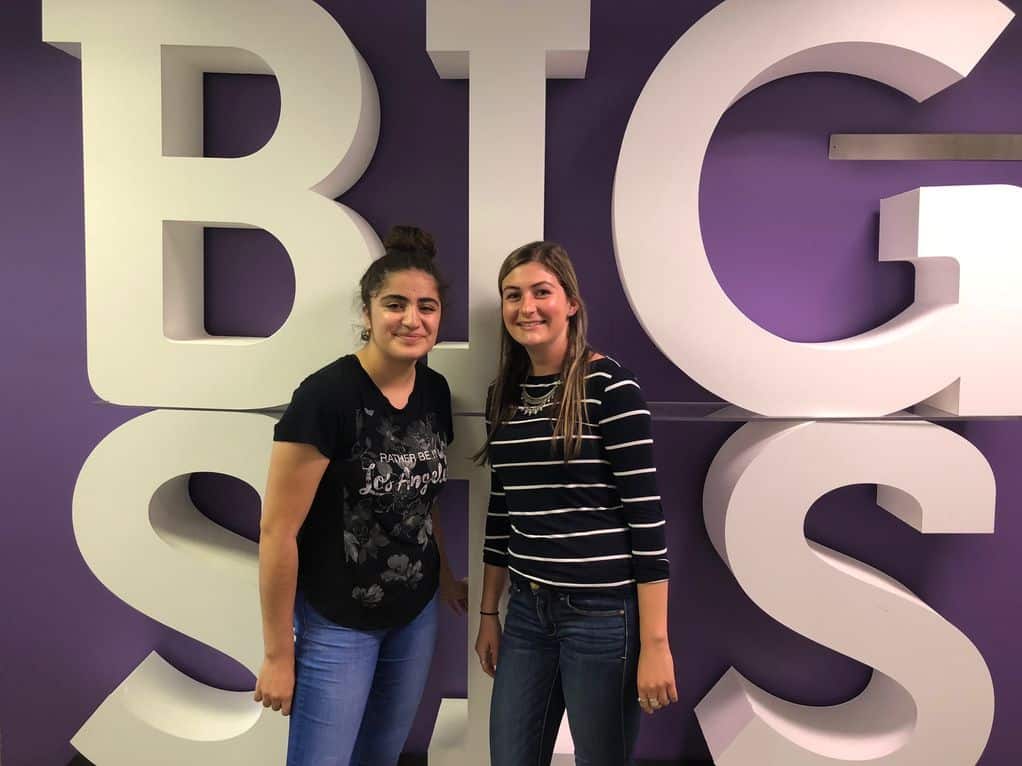 Big Sister Ashna is a junior at Boston Latin Academy. While teen girls are often thought of strictly as Little Sisters, Ashna is one of the nearly 50 female students from BLA who volunteer as Big Sisters in our High School Mentoring Academy.  These teen Big Sisters are matched with Little Sisters from the nearby Trotter Innovation School where they meet weekly. In order to be effective mentors to a girl and achieve their own goals, Ashna and her fellow high school Big Sisters receive extra guidance and support from our staff and a cohort of Comcast Coaches through the Girls Leadership Program component of the High School Mentoring Academy.
Last spring, Ashna was paired with Comcast Coach Nicole, and the two became fast friends. As the oldest in her family, Ashna was used to leading the way, but having someone like Nicole in her corner was an exciting new experience. "It's really cool because I've never had someone older to help me through everything," said Ashna. That "everything" includes a structured leadership curriculum that Ashna and Nicole participate in, as well as time for them to talk about family dynamics, keeping Ashna's grades up, what it's really like in the working world, and cultural differences. Ashna's family is Muslim, and once Ashna had established trust with Nicole, she felt like she could open up about wanting to honor her cultural heritage by observing fasting periods like Ramadan, while also just being "a regular teen." Once the school year ended, Ashna and Nicole remained in touch via text, often just checking with each other to see how her day has been.
Nicole and Ashna were not only surprised by the strong bond they formed with each other through the Girls Leadership Program, but by the connections they made with their peers. Volunteering with women from other departments within the Comcast family, "definitely fosters relationships with my colleagues," said Nicole.  Before becoming a Big Sister in the High School Mentoring Academy, Ashna only knew one other girl in the program, but by the end of her first year she had already formed friendships with the other teen Big Sisters. "It was Big Sister who brought us together," Ashna said.
While this school year has just begun, Ashna and Nicole are already looking forward to resuming their coaching sessions together in the spring. In the meantime, Ashna is excited to start meeting with her Little Sister Sanai and put her mentoring skills to work for their second year together. "The way Nicole is and how she mentors me gives me an idea of how to mentor my Little Sister," said Ashna. As a junior, Ashna will also start thinking seriously about college this year. Even though she vacillates between an interest in sports journalism or a scientific field, Ashna knows she can turn to Nicole to talk it out. Nicole has already advised Ashna to "keep your goals in mind but stay flexible and open to opportunity."